---
Forum Mondiale dei Giovani Diritto di Dialogo : Il programma
Dedicato a Misato Oi
Dedichiamo questa edizione del Forum Mondiale dei Giovani Diritto di Dialogo a Misato Oi, una cara persona che ha seguito per molti anni il forum e il Concorso castello di Duino. Lei non potrà mai più essere con noi ma la ricordiamo e teniamo stretto il seme di quello che negli anni scorsi ci ha dato.
La "condizione" dialogica
Dialogo è lavoro secondo regole, relazione che produce valori; Non è semplice mediazione o condivisione, ma piuttosto formazione di spazi del sociale, dell'economico, del politico attraverso i diritti e le espressioni della cultura
28 SETTEMBRE – 1 OTTOBRE, 2017 / TRIESTE (ITALIA)
Dipartimento di Scienze Giuridiche del Linguaggio, della Interpretazione e della Traduzione
UNIVERSITÀ DI TRIESTE – VIA FABIO FILZI 14
PROGRAMMA
Giovedì 28 Settembre
18,00
Caffé degli Specchi, Piazza Unità d'Italia, Trieste
Ignazio Licata
Fisico Teorico
"Piccole variazioni sulla scienza" (Dedalo 2016). L'autore in dialogo con Lucia Burello.
(Aperto al pubblico)
Contributo musicale di Mariia Iemelianenko
Venerdì 29 settembre
8,00
Foyer del Dipartimento di Studi Giuridici, del Linguaggio della Interpretazione e della Traduzione
Registrazione dei partecipanti
I.
Dialogo e network relazionali: la condizione dialogica
Generare e trasformare valori, relazioni, spazi di esercizio delle "capacità", possibilità di narrazione delle storie: l'orientamento al futuro
Auditorium (conducono: Gabriella Valera / Ana Cecilia Prenz)
9,15 – 10,00
Gabriella Valera
Introduzione
Ekaterina Tcarapina (Russia)
Graduate student (MA) at The Higher School of Economics, Moscow
The dialogic condition in the World Youth Forum Right to Dialogue.
Alessandra Coppola (Italia)
APICE European Trainer and Project Manager – National Coordinator of No Hate Speech Movement Italy
Towards a European framework on Youth Rights: the ENTER Recommendation of Council of Europe.
10, 00 – 11,00
Dibattito
Break 11,00 – 11,25
11,30 – 13,30
Panel Paralleli
(Dialogo e network relazionali… segue)
I, 1
Aula A1 (conducono: Alessandra Coppola / Francesco Querin)
11,30 – 13,30
Olga Matveieva (Ucraina)
Ph.D., Ass. Prof., Dnipropetrovsk Regional Institute for Public Administration, NAPA under President of Ukraine
Dialogue with the time as a managerial category in case of modern Ukraine.
Martina Domina (Italia)
Medicine student at University of Perugia, member of the European Youth Forum of Umbria
The importance of dialogue: the ability to be understood by Institutions and students at the same time.
Daria Siedykh (Ucraina)
Member of Ukrainian Parliament Olena Sotnyk's assistant, MPA student at Ukrainian Catholic University
Dialogue between youth and government: who leads?
Najada Kurti (Albania / Italia)
Educatrice professionale, docente di lingua italiana e mediatrice interculturale
Il dialogo nella scuola interculturale.
Akintunde Akerele (Nigeria / Germania)
Masters student of Geomatics Engineering at the University of Stuttgart
Dialogue and news flow/publication: the press between "the government" and "Nigerians".
Dibattito
I, 2
Aula G1 (conducono: Gabriella Valera / Antoine Cid)
11,30 – 13,30
Rina Arllati (Albania / Kosovo)
English and literature student
Religious tolerance to the Albanian people, rich wealth based on peace.
Bora Arllati (Albania / Kosovo)
Literature student at public university "F. Agani", Gjakova
Cultivating friendly relationships among young people from different communities in Kosovo.
Artem Matveiev (Ucraina)
Co-founder of NGO 'Ukrainian Expert Foundation'
Consensus oriented dialogue as an instrument of social conflicts overcoming for the purposes of sustainable development.
Tatyana Lipai (Bielorussia)
Networking projects: Project "What YOUth believe – Interfaith Dialogue in Youth Work".
Dibattito
I, 3
Aula A3 (conducono: Dario Castellaneta / Francesca Luise)
11,30 – 13,30
Marija Tičič (Croazia)
Psychology student at University of Zagreb, University Department for Croatian studies
The healing power of the "I-Thou" contact as the key of Gestalt psychotherapy dialogue.
Rossana Gargiuolo (Italia)
Psicologa, volontaria e coordinatrice area progetti presso "Associazione malati rari Feimar onlus"
Rare Sharing: la complessità del dialogo tra rarissimi.
Kristina Khutsishvili (Russia / Italia)
PhD candidate at Scuola Superiore Sant'Anna, Pisa, Italy
Intergenerational dialogue as Bakhtinian open-ended process. Memories, myths, and identities.
Rustem Tahkirov (Tagikistan)
Public figure and executive director Republican public organization "Youth of new century"
Understanding main values, principles and factors of volunterism for development of multilateral dialogue on volunteer base to involve civil society and officials.
Dibattito
II.
Condizione dialogica e dialogo fra culture: conoscenza, credenze, forme di espressione, linguaggi culturali
Aula E (conducono: Riccardo Vecellio Segate / Mila Lazic)
11,30 – 13,30
Aliaksandr Shuba (Bielorussia / Germania)
Early Stage Researcher, UrbanHIST project at the Bauhaus-Universität, Weimar
Interactionism in urban landscape: cultural heritage and interaction with Soviet urban landscape.
Yuliia Kozhukhovska (Ucraina)
PhD student at Aristotle University of Thessaloniki
Dialogic condition: poetry and society in terms of journey metaphor (a case study of modern Greek poetry).
Nishtha Paliwal (India)
Communication Officer at Centre for Catalyzing Change, Delhi
Indian theatre- evolved culture.
Matilda Miraka (Albania)
Knowledge and power.
Dibattito
Venerdì 29 Settembre
15,30, Auditorium
Sessione di apertura ufficiale dei lavori.
Indirizzi di benvenuto:
Prof. Maria Cristina Benussi, Delegata del Rettore dell'Università di Trieste
Prof. Lorenza Rega, Direttrice del Dipartimento
Autorità
Sessione inaugurale
Nuovi linguaggi: comprendere e comunicare la complessità
conduce: Enrico Maria Balli
GEO SISSA Medialab
16,00 – 18,00
Lecture di Ignazio Licata
Fisico teorico ed epistemologo presso l'Institute for Scientific Methodology (ISEM), Italy; School of Advanced International Studies on Theoretical and Nonlinear Methodologies of Physics, Italy; International Institute for Applicable Mathematics and Information Sciences (IIAMIS) Italy; B.M. Birla Science Centre, Adarsh Nagar, India.
Contro la "Scienza triste". Un fisico tra gli economisti.
Dibattito
Francesco Querin (Italia / Germania)
Process and Integration Manager
Customer service as an opportunity for integration. Some cases of the relationship between cultures in corporations.
Sabato 30 Settembre
9,00 – 13,00
III.
Dialogo e complessità: la scienza
Una comprensione aperta della "scienza" la indica come costituiva di ogni spazio di vita. L'accesso alla complessità come suo metodo e sostanza è pertanto una componente essenziale della condizione dialogica
III, 1
Aula A1 (conducono: Dario Castellaneta / Francesca Luise)
9,00 – 10,30
Alina Virstiuk (Ucraina)
Author of AwesomeKyiv.com
Dialogue and bilingualism: one of the biggest challenges in Ukraine.
Maryia Anishchankava (Bielorussia / Italia)
Conference interpreter, co-founder of GBL/AEGEE-VR, TEDTalks subtitler, Biz4All mentor (ODB Brussels)
Difficoltà nel tradurre, capire e accettare.
Ekaterina Matveeva (Russia / Regno Unito)
Linguist, teacher, coach, memory athlete, CEO of Amolingua
Language alter ego as a dialogic cognition and dialogue between cultures.
Cristina Teodora Stoica (Canada)
MA Student at Munk School of Global Affairs, University of Toronto
Language barriers and the dialogic condition: understanding the effect social and cultural norms have on the exile experience.
Dibattito
Break 10,30- 10,55
(Dialogo e complessità… segue)
III, 2
Aula A1 (chair: Marija Tičič / Alessandra Coppola)
11,00 – 13,00
Johnathan Ordonez (Nicaragua / Italia)
Ph.D. Candidate, University of Milan / Research Fellow at the CEA, Argentina
The role of science in the 21st century: searching for an open dialogue between cultures.
Aparna Tiwari (India)
Masters Degree student in Social Work at Delhi School of Social work, University of Delhi
Dialogue: an institution having social cultural impact and its chronology.
Hammou Brahim Ouaissa (Algeria)
Master student on timber industry engineering at the Sopron University /OGV's Manger on Aiesec
Deterioration of relations between Morocco and Algeria.
Mariia Iemelianenko (Ucraina)
Media consultant for short-terms projects at WHO CO in Ukraine
The role of the media in intercultural dialogue.
Dibattito
IV.
Crisi, Integrazione, Istituzioni
Aula G1 (conducono: Marcin Piekalkiewicz / Riccardo Vecellio Segate)
9,00 – 10,00
Viktor Miloshevski (Repubblica di Macedonia)
Consultant for European educational and cultural projects
The dialogue condition in the Europe's new reality of integration.
Mark Emil Aguinaldo (Filippine / Italia)
PhD student at Scuola Superiore Sant'Anna & Visiting PhD student at Lund University
Dialogue between cultures: insights on diversity capital amidst nationalism and migration crisis in Europe.
Natalia Ustinova (Russia)
Project manager at STAR Spb
Bringing up uncomfortable social issues: how to make peacebuilding dialogue efficient.
Sarala Morusupalli (USA / India)
Dialogue without engagement? The social/cultural global consequences of dominating and disengaging political narratives.
Dibattito
Break 10,30- 10,55
V.
Giornalismo, Media e Post-verità: dalla scienza popolare alle notizie contraffatte attraverso i nuovi media. Il ruolo della stampa nell'elaborazione pubblica dell' informazione
(Crediti Ordine dei Giornalisti)
Auditorium (conducono: Gabriella Valera / Antonella Rizzo)
11,00 – 13,00
Olga Shestopalova (Ucraina)
Freelance journalist, marketing specialist and self-employed lawyer
Genetically modified dialogue: from Trojan horse to Trojan virus.
Oksana Maslova (Ucraina)
Co-owner and editor in the citizen journalism project The Culturemeter
The role of the media in the public elaboration of information.
Olga Pyshkina (Russia / Regno Unito)
Research Assistant, Master in Public Administration, University of Birmingham (UK)
Russian mass media: truth and politics.
Nadia Ahmad (Australia / Pakistan)
Student of Economics from Quaid-i-Azam University
Raising a voice for Syria.
Inna Travkina (Russia)
International delegations coordinator at Plekhanov Russian University of Economics (Moscow)
Popular science in mass media. Does it create a dialogue in our world today?
Dibattito
VI.
Dialogo, Frontiere, confronto / incontro fra culture
Letterature e culture di frontiera, scambi interculturali nelle diverse parti del mondo: particolarmente nelle realtà che si toccano e che hanno vissuto storie comuni e/o conflittuali
Aula E1 (conducono: Gabriella Valera / Johnathan Ordonez)
9,00 – 10,30
Olena Ianytska (Ucraina)
PhD student and an assistant-professor in Rivne State Univerity for Humanities, Ukraine
Multicultural and social dialogue through social networking sites: Facebook and Twitter as tools of globalization.
Antoine Cid (Francia)
Literature professor
"One belt, one road… many brigdes".
Manasseh Gowk (Ghana)
Business Development Officer at PFL Education
Traditional and digital storytelling: telescoping communication barriers and exploiting emerging cultural opportunities.
Arun Gunasagaran (Malesia)
Bachelors degree in Accounting and Finance at Curtin University, Malaysia
Demolishing cultural barriers to ensure coherent and comprehensive communication between border cultures.
Mark Veznaver (Italia)
Mary Rowlandson: Dialogo e contraddizioni in un episodio della storia statunitense.
Dibattito
Break 10,30 -10,55
VII.
Dialogo intergenerazionale: cultura e storia, continuità e fratture, memoria ed elaborazione critica del passato
Aula D1 (conducono: Ornella Urpis / Giovanni Delli Zotti)
9,00 – 10,30
Trang Vu Hong (Vietnam / Germania)
Master student and social activist
Dialogue of justice: the role of European public apologies for past crimes in the recognition and restoration of dignity of victims.
Parth Vaidya (India / USA – Graduate International policy & Environment student at Columbia University, New York, USA) – Aayushi Panchal (India / USA – Graduate student at Stevens Institute of Technology, USA)
Historical reconciliation in East Asia: need for youth & dialogue.
Aqeel Malik (Pakistan)
Barrister-at-Law | Partner at ANZ Partners
India and Pakistan – Building bridges through cultural diplomacy & dialogue.
Karem Saad (Tunisia)
Forest Engineer, Head of Forest Division in Zaghouan / member of The YaLa Young Leaders movement
Pluralistic democracy through dialogue: Tunisia case study.
Sina Rahimi Motem (Iran)
Co-Founder of Nordix Earthina – an Entrepreneur who have the E-commerce Business point of view
Humanitarian dialogue.
Dibattito
Break 10,30 – 10,55
VIII.
Dialogo e Istituzioni Nazionali e Internazionali. Dialogo e Diplomazia
Hall D1 (conducono: Riccardo Vecellio Segate / Olesya Dovgalyuk)
11,00 – 13,00
Valeriia Zhdanova (Ucraina)
Head of international relations department at Students' League of Ukrainian Bar Association, Kharkiv branch
Ukraine v. Russian Federation in the International Court of Justice as a form of legal dialogue.
Natalia Kiseleva (Russia)
Paralegal
Instruments for fostering a dialogue in contemporary international humanitarian law.
Olufemi Mirth Adenitan (Nigeria)
(Bsc, MA, LLB) Coordinator, Green House Resource Center (GHRC), Nigeria
Conflict resolution under international law: utilising dialogue and diplomacy in the UN's R2P doctrine.
Bronislav Totskyi (Ucraina)
PhD student at Koretsky Institute of state and law; attorney-at-law at IPHR
Dialogue as a key method of peace-keeping in the hybrid war.
Somayeh Bahrami (Iran)
Department of International Relations, Allameh Tabataba'i University, Tehran
From monologic condition to dialogic condition and solving the crisis of Iranian nuclear dossier.
Dibattito
15,30 – 16,00, Auditorium
La condizione dialogica nello spazio cibernetico: il dilemma della Internet Governance
conduce: Enrico Elefante
Presentazione di una ricerca di Olesya Dovgalyuk (Russian Federation / Belgium) e Riccardo Vecellio Segate (Italy / UK)
16,30 – 19,30
Dibattito generale
Risultati, Dubbi, Ipotesi di lavoro, Futuro
conduce: Gabriella Valera
Domenica 1 Ottobre
fino alle 16,30
Tempo libero!
16,30
Casa della Musica, via Capitelli 3, Trieste
"Il dono delle culture": Musica, Poesia, Storie… dal mondo.
Proposte e performance dei partecipanti al Forum.
e…
Cinzia Platania (artist and art therapist)
"Piccole" variationi sulla Verità: Istallazioni e performance.
Saleem Mustaf (violinista curdo iracheno)
Contributo musicale
Grazie a  ICS, Consorzio Italiano di Solidarietà – Ufficio Rifugiati Onlus (Trieste) per la collaborazione.
Recommended Posts
novembre 29, 2023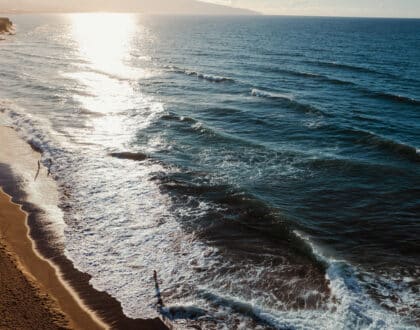 settembre 19, 2023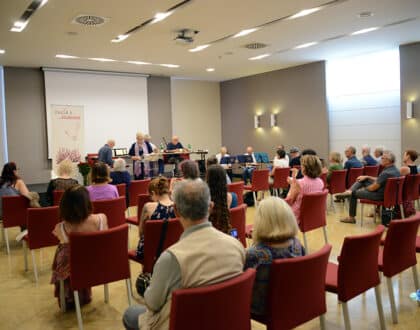 settembre 2, 2023