---
28 febbraio 2009, Aula Magna Liceo Dante Trieste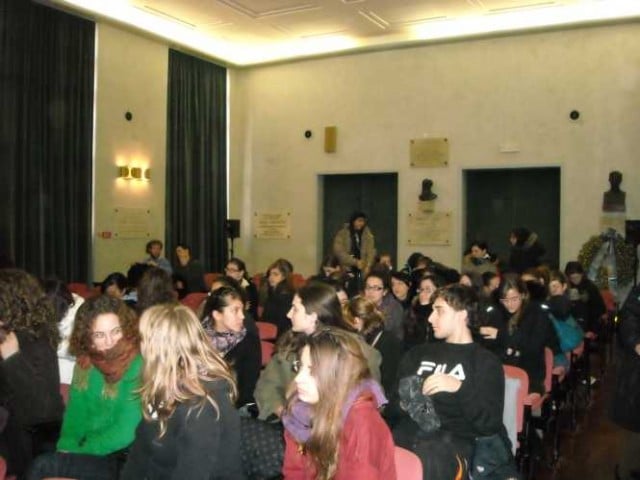 Febbrary 28, Aula Magna Liceo Dante Trieste:Meeting with the students of the High schools
The international Poetry Competition Castello di Duino and the World- Youth Forum "Right to Dialogue" has been presented to the students of the high schools in Trieste in the Aula Magna of the "Liceo Dante Alighieri" . The events has been organized with the collaboration of Prof. Giulio Micheli ( Liceo Psico-Pedagogico Carducci, Trieste; in the photo) and Prof. Sergi (Liceo Dante).
We thank Provincia di Trieste (Assessorato alla protezione civile, Educazione ambientale, Promozione dell'Associazionismo, Politiche di Pace e Legalità) for the gift of a copy of the book "Voci/ Silenzio" to all high Schools of Trieste.
The aula was crowded with enthusiastic students; many of them red their poems.
Recommended Posts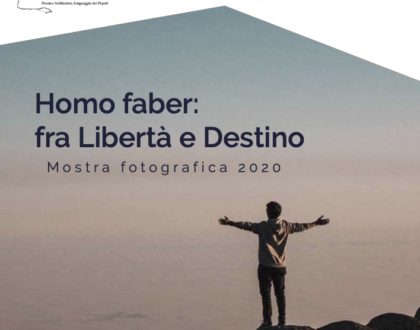 April 25, 2020

April 16, 2020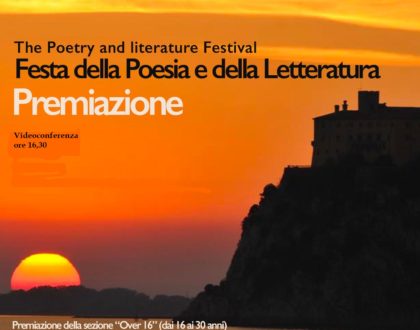 March 27, 2020