---
Vincitori e Segnalati 2007/ Winners and Noteworthy Poets 2007
Giuria /Jury
Julius Franzot (Scrittore Presidente di giuria), Ivan Bujukliev (Critico letterario), Marji Cuk (Poeta e Giornalista), Antonio Della Rocca (Scrittore), Franco Gatti (Critico letterario), Claudio Grisanchich (Poeta), Tomaso Kemeny (Poeta), Marina Moretti (Poetessa), Marina Norbedo (Critico letterario), Isabella Panfido (Poetessa e giornalista), Sergio Penco (Poeta), Fabio Russo (Critico letterario).
Primo Premio/First Prize (€ 500): Randall Roque, "Juan Machete" (Costarica)
Secondo Premio/ Second Prize (€ 500): Elena Pinnen, "Contrade" (Roma)
Terzo Premio/Third Prize (€ 500): Nsikak Sebastine Umoren, "Oh! I love a baby- Hope to everyone" (Oh! Io amo una bambina-Speranza a tutti voi), Nigeria
Medaglia della Presidenza della Repubblica Italiana: Ilaria Congiù, "Confini", (Inghilterra)
Segnalati/Noteworthy Poets (In ordine alfabetico/Alphabetic Order) Diploma e pubblicazione in libro presso la Ibiskos Editrice Risolo; poesia registrata in CD in lingua originale (Certificate and Publication by Ibiskos Editrice Risolo, the poem will be recorded in CD in its mother tongue)
Accerboni Laura, "Un minuto sogno" (Genova); Bauer Susanne, "Grenzen" ("Frontiere"- Germania); Biskupska Iwona, "Na kra?cach j?zyka" ("At the limit of the language/Ai confini dlela linuga- Polonia); Carmilla Viola, "Trieste di luce Bianca" (Venturina- Livorno); Chen Jinping, "???? " ( "Impressions of the Night/ Impressioni della notte- Cina) ; Csik Monika, "Téhratarok" ("Spaceborders"/I confini dello spazio"- Serbia); Esteve Juan Salvador, "Arbol"  ("L'albero- (Spagna); Fanos Margherita, "Frontiera Mare"  (Duino); Favaretto Silvia, "Gelido Inferno" (Favaro Veneto- Venezia); Glogov Plamen, "??????? ? ???????" ("Death and Love/Morte e amore" -Bulgaria); Guelord Bahati Mbaenda, "Sur un air d'embargo" ("Su un'aria d'embargo"- Congo ex-Zaire); Gupta Ankit, "I come from" ("Vengo da"- India); Haibo Ma," ??" ("Blessing/Benedizione"- Cina); Haraszti Istvan, "Shanghai fényei" ("Shines of Shanghai/I lampioni di Shangai- Ungheria); Lagatta Jessica, "La pallottola ha sparato una pistola" (Pescara); Mura Roberto, "Ode alla prima frontiera" (Cagliari); Nannini Alessandro, "Alba" (Faenza-Ravenna); Olmastroni Chiara, "Strada del ritorno" (San Giovanni Valdarno –Arezzo); Ostuni Martino, "La frontiera, lo squalo e la terra" (Gorizia); Pannone Pietro, "Terre lontane" (Fornovo San Giovanni- Bergamo); Pursall Dona, "An angry Tide" ( "Marea rabbiosa" -Norvegia); Ricucci Marco, "Hafa"  (Rozzano-Milano); Righetti Francesca, "Oltre Slavonski Brod", (Lerici- La Spezia); Schnabel Judit, A felelosség elemei ("Elements of responsibility"/Elementi di responsabilità- Ungheria); St-Hilarie-Tremblay Marie, "Et si j'yétais" (" E se fossi"- Canada); Tahan Abdallah Ali, "L'amore cieco" (Libano); Tazhi Aigerim, " ?????????? ???" ("Lost Paradise/Paradiso perduto- Kazakhstan); Tichà Stanislava, "Kde jsme?" ("Dove siamo?"- Repubblica ceca); Tonioli Davide, "Oltre le frontiere" (Ferrara); Tutor Alexandra, Szakakadéki angyal ("L'angelo dell'abisso") (Ungheria); Vallat Marine, "Sangatte" ( "Sangatte" Francia); Viard Guillaume, "Front Hier" ("Fronte Ieri"- Francia); Williams Katrice, "Last Frontier of a Soldier" ("Ultima frontiera di un soldato"- USA); Wuensche Nadja, Bruchland ("Terreno paludoso"- Germania).
La giuria ha inteso inoltre segnalare per la pubblicazione anche/ Furthermore the jury  recommanded  for publication :
Marginean Mihai Vasile (11 anni), "Tata (My Father)",  (Romania); Kandò Dorottya (6 anni), "Fecske a messzibe- Rondini alla lontananza" (Ungheria).
Segnalazioni "Under 16"/Noteworthy poems under 16 years (Diploma)
12 anni: Pietro Demicheli, " Mondo" (Trieste); Vittorio Fiore, "Ti tendo semplicemente la mano" (Avellino); Elvira Leo, "Le porte della poesia" (Avellino); 13 anni: Paoloni Giacomo, "Cittadino del mondo" (Fossombrone); 14 anni: Cecilia Cerrini, "Muro" (Gambassi Terme – Firenze); Maria Chiara Coco, "Frontiere" (Gorizia); Silvia Dall'Ara, "Immagini" (Adria- Rovigo); Ketty Francolini, "La frontiera" (Serrungarina –Pesaro e Urbino); Eleonora Labbro Francia, " Non è facile" (Penne- Pescara); 15 anni: Sophia Daiboun-Sahel, "Kann nicht flihen", Germania; Conny Gemmano, "Il mio cuore è solo" (Taranto); Eleonora Mendizza, "Ciò che mi è rimasto di te" (Trieste); Sophie Nugent Siegal, "The March of the Time- for Sonia" (" La marcia del tempo – per Sonia- Australia); Luca Queirolo, "Frontiere" (Rapallo); Elisa Reiterer "Sotto il muro" (Merano); Lia Lacramiora Trofin, "Un semplice gioco" (Romania);16 anni: Klara Bohme, "Ochsenblut" Germania; Antonio Castles, "Fantasia", (Colombia); Tom Emig, "Extraterrestre" (Francia); Aleksandra Circovic, "Il tempo" (Slovenia); Monica Santin, "Angelo Maledetto" (Slovenia)
Scuole/ Schools: Scuola Primaria Guglielmo Marconi. (Ariano Polesine Rovigo) (Insegnante: Barbara Pasini); Centro socioriabilitativo Educativo  (Servizi per l'Handicap A.S.S. n. 4 Medio Friuli (Udine) (Educatore: Maieron Caterina); Istituto IPSSSP G. Colasanto (Andria) (Insegnante Sterpeta Caputo)
Recommended Posts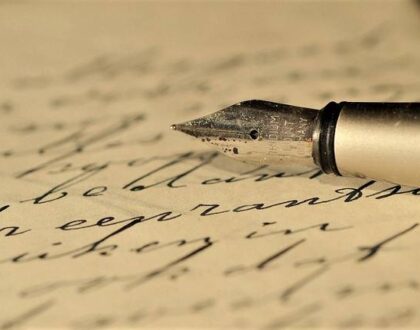 May 28, 2022
March 13, 2022