---
1 ottobre 2010
October 1, 2010
The book Light/Shadows (ed. by Gabriella Valera Gruber, Ibiskos Editrice Risolo, Empoli 2010), publishing the poems of the winner of the Competition VI edition, has been introducted to the public in the crowded Auditorium of the Museo Revoltella in Trieste. The poems have been presented with in tenresting introductory speech of Mrs Prof. Cristina Benussi, Dean of the Facoltà di Lettere (University of Trieste) and wellknown literary critic, and commented by Mrs Dr. Marina Silvestri, journalist and writer, who was also representing the Publishing House Ibiskos Risolo, sponsor of the competition.
Mrs Prof. Gabriella Valera Gruber, responsible of the Project, by saying her thank you to sponsors, supporters and friends of the project, has read also the messages of many authorities who couldn't attend to the event: by the On. Giorgia Meloni, Ministro della Gioventù of italian Government,  by Renzo Tondo, President of the "Regione Friuli Venezia Giulia", Dr Antonio Paoletti, President of the Camera di Commercio di Trieste,Mr. Roberto Dipiazza, major of the Comune di Trieste, Dr. Paolo Santangelo, Secretary of the Fondazione CRTrieste trieste.
Mrs Dr. Livia Amabilino, Director of the Theater Orazio Bobbio, by welcoming the young poets attending in the audotorium, has announced that the VII Edition of the competition will be enriched with a Section devoted to the Theatre.
Also the President of the Fondazione Luchetta Ota D'Angelo Hrovatin saying his welcome to the presents has underlined with gratitude the friendly cooperation between the Fondazione and the Associazione Poesia e Solidarietà, a cooperation realized trhough the competition thanks to the gift of the Publishing House Ibiskos Editrice Risolo.
Mrs Dr. Carla Melle (representing the Provincia di Trieste) and Dr. Dimitri Anesa (representing  Christia Leggeri, general secretary of the consulr body in Trieste) welcomed the guests.
The attendance of Mr dr. Pierpaolo Gregori (Centro Servizi Volontariato del Friuli Venezia Giulia), of Prof. Paolo Alessi (President of  UNESCO Center Trieste), of Dr Gropaiz (consulat Austria) and of Jacopo Lillini (Forum Giovanile Provinciale di Trieste) were particularly appreciated.
Some poems were performed by the pupils of the "Scuola di teatro Studio Art" , under the direction of theri teacher Mrs. Maja Lapornik.
The young Pianist Juri Nardelli fantastically played music by Rachmaninov and Debussy.
[nggallery id=12]
Recommended Posts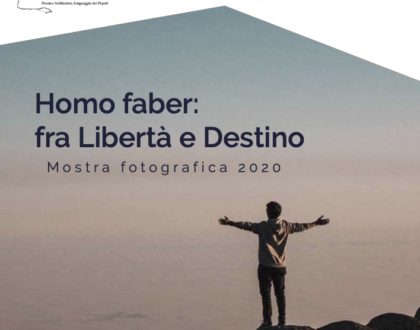 April 25, 2020

April 16, 2020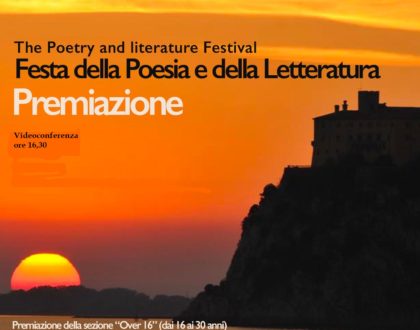 March 27, 2020