---
Youth, culture and Istitution – Program
Università degli Studi di Trieste
Centro Internazionale Studi e Documentazione per la Cultura Giovanile
Associazione di Volontariato Poesia e Solidarietà
organizzano
Corso di Form(A)zione
Giovani Cultura e Istituzioni
Trieste 20-22 novembre 2014
Giovedì 20 novembre, ore 15,00-19,00
TrasformAzioni / InterAzioni /Alterità
1)      Bertoja Hari, Sopravvivenza, valori e cambiamento. Cultura a confronto
2)      Siano Emanuele, La cittadinanza culturale come strumento attivo d'analisi per nuove istanze e pratiche di partecipazione nello spazio pubblico.
3)      Bernardinis Valentina, Giovani politica e cultura
4)      Piekalkiewicz Marcin: Warsaw Murals: History Presented on Street Walls
5)      Grandi Elisa, Camera di Specchi. Esperimento di video-riflessioni sulle identità in Europa
6)      Pitacco Gabriele: "Conversazioni sull'architettura"
Discussant:
Dr. Mila Lazic (Associazione Culturale CizeroUno, Festival " i 1000(o)cchi",
Prof. Luca Mori (Università di Verona)
Presiede Prof. Cristina Benussi (Università di Trieste)
Dibattito Generale
Preside Dr.Antonella Rizzo (antropologa)
Venerdì 21 novembre, ore 9,00
Creare, Immaginare, TrasFormare
7)      Iemelianenko Mariia,  About imagination and dialectical type of thought in the process of the creative personality's forming
8)      Giulio Giuseppe: Dal Romanzo Coloniale alla scrittura postcoloniale: H. R. Haggard, Ben Okri e le voci multiple della letteratura africana in lingua inglese.
9)      Neagoe Cornelia, Recovering Virginia Woolf' s little fish. Thoughts on cultural policy, arts and creativity.
10)  Adenitan Olufemi Mirth, The Effect of wrong culture in Nigeria: towards utilizing media technologies for the promotion of peace education
11)  David Hernández "Carlotas, art as a language for fundamental issues
12)  Paris Laura Art detective. Quando la schedatura incontra il web 2.0
Prof. Emanuela Scridel (Università Luiss-Guido Carli, Roma-Università Bocconi, Milano)
Prof. Luciano Curreri, Université de Liège (da confermare)
Presiede Prof. Alessandro Arcangeli (Università di Verona e International Society for Cultural History)
Dibattito generale
Presiede Prof. Patrick Leech (Università di Bologna)
Venerdì 21 novembre, ore 15,00
Progettare, Socializzare, Comunicare Realizzare
13)  Luchka Olha, Social projects online: new generation of NGO influence
14)  Natalia Ustinova, The role of Social Media in realizing the project in the reality.
15)  Tambassi Thimoty, GeoLat: prospettive per uno studio geografico della letteratura latina
16)  Domenico Caterina, GREEN RE-BIRTHING". Realizzazione di una Serra Sociale nel territorio di Corato
17)  Francavilla Mario Andrea, Il progetto "Eat Easy"
18)  Coppola Alessandra: Casi di studio: TrasFormAzioni e cittadinanza complessa: ll Programma "CheForAfrica" dell'Associazione Destino Benin in Calabria.
Discussant:
Dr. Gabriele Qualizza (Università di Trieste),
Dr.Felicitas Kresimon (Presidente Duemilauno Agenzia sociale)
Presiede Prof.  Nives Zudic (Università del Litorale Capodistria)
Dibattito Generale
Preside Dr. Stefania Manca (Istituto per le tecnologie didattiche-CNR)
Sabato 22 novembre 2014- Ore 9,30
Storie di know how e visioni della cultura  (titoli da precisare)
Dr. Giovanni Lessio
Culture di rete. Esperienze di cambiamento
Paola De Roberto
"Impresa Cultura": competenze e "visione"
Previsti interventi di dr. Enrico Elefante (Forum Nazionale dei Giovani) e dr. Francesco Pigozzo (Centro Studi Formazione Comunicazione e Progettazione sull'Unione Europea e la global Governance, Scuola Superiore Sant'Anna di Pisa)
Conducono:
Prof. Luca Mori (Università di Verona) – Prof. Gabriella Valera (Università di Trieste, International Society for Cultural History)
Sabato 22 novembre, ore 15,00
Progettare Trasformare: il rapporto con le istituzioni
19)   Biscontini Giacomo, Internet, non solo comunicare e socializzare: la diffusione di una cultura della legalità attraverso il WEB
20)  Marzo Raffaele Il diritto tra differenziazione (culturale), pluralismo (istituzionale) e comprensione (dei saperi)
21)  Vecellio Segate Riccardo, L'europrogettazione diretta e indiretta come approccio all'output "Democracy Comunitaria"
22)  Dusconi Anna Rosa, L'offerta culturale e i suoi "strumenti" (tecnici, legislativi, logistici, economici) Felice
23)  Di Summa Niccolò, il ruolo delle istituzioni di fronte ai nuovi problemi aperti nella "questione meridionale"
24)  Iannaccone Chiara, Giovani, formazione e competenze. Il caso della Regione Campania
25)  Felice Maura, Per un nuovo rinascimento degli istituti di cultura.
Discussant
Dr. G.Tarlao (collaboratore Regione Friuli Venezia Giulia nell'area della progettazione europea)
Dr. L. Amabilino (Amministratire DACO srl Responsabile Teatro Contrada) (da confemare)
Prof. Maurizio Merico (Università di Salerno)
Presiede Dr.Franco Rota (EuroTrieste)
Dibattito Generale
Presiede: Dr. Maria Rosa Santiloni (Fondazione Ippolito e Stanislao Nievo)
Recommended Posts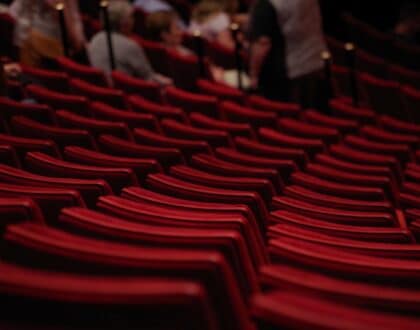 September 26, 2021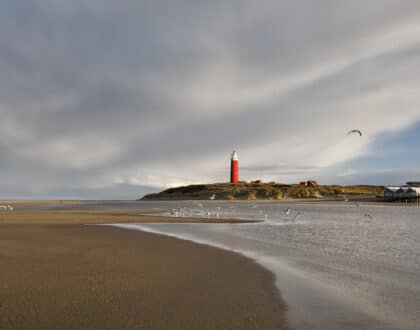 September 15, 2021
June 18, 2021