---
World Youth Forum Right to Dialogue: 2013 October 4-6. Program
Forum Mondiale dei Giovani Diritto di Dialogo/ World Youth Forum Right to Dialogue
6th Edition
Global / City
Trieste, Italy / October 4-6 2013
Auditorium of the Higher School of Modern Languages for Interpreters and Translators
promoted by Association Poesia e Solidarietà (Poetry and Solidarity) in collaboration with
Study and Documentation Centre for Youth Culture
(Department of Humanities – University of Trieste)
WITH THE CONTRIBUTION OF AUTONUMOUS REGION OF FRIULI VENEZIA GIULIA
www.castellodiduinopoesia.org
Friday, October 4 / 9,30- 11,00
Auditorium of the Higher School of Modern Languages for Interpreters and Translators
Opening of the World Youth Forum Right to Dialogue
9,30-10,00
Welcome addresses by the authorities
Loredana Cialdella (councillor for Youth and EU policy – town administration of Corato): collaboration projects
10,00- 10,20
Emanuela Scridel (professor at Luiss "Guido Carli" University and European Committee specialist)
"Creative": Europe for a dream
10,20-10,40
Fulvio Longato (professor at University of Trieste)
The "Bill of human duties"
11,00 -12,30
1st Session: new citizenship: between knowledge and solidarity
Marcin Piekalkiewicz (Poland)
Globalizations' closed spaces (a tale and some reflections)
Itodo Samuel Anthony (Nigeria / United Kingdom)
Globalization and citizenship: local and global dimensions
Riccardo Vecellio Segate (Verona, Italy)
The role of European diplomacy in cultural development and humanitarian commitment
Alabbas Abbasov (Azerbaijan)
Globalization and individuals' life
Michele Alessio (Trieste, Italy)
Decay finds its bad seed in the global cities
17,00- 18,30
The spaces of future
Gabriella Valera, A photo exhibition and two books to investigate the same subject
Alberto Garlini, Launch of the book "Il Futuro… un luogo nel mondo" ('The future… a place in the world', poems by the winners of the 9th edition of the Castello di Duino Award – Ibiskos publ., Risolo 2013)
Lectures by Mariella Terragni
Saturday, October 5
2nd Session: Being citizens in the global city: new rights, new duties, new commitment
9,00-11,00
Zaahirah Muthy (Mauritius / United Arab Emirates)
Engage yourself – Inspire others
Marcos Nhapulo (Mozambico)
To confront with the past and to find differences…
Aderopo Egbeleke (Nigeria / The Netherlands)
Removal of Egyptian President through civil disobedience: interrogating new forms of citizens' rights
Christabel Chanda Mwango (Zambia / Ukraine)
Citizenship in a global city
11,00- 13,00
Liliana Sofia Romao Mota (Portugal)
Why tourism?
Ekaterina Matveeva (Russian Federation)
Cultures and mixed couples in the era of globalization and new citizenship
Maria Francesca Casamassima (Corato, Italy)
Biblion: knowledge as global good
Hari Bertoja (Trieste, Italy)
Globalità of good, globality of evil
Saturday, October 5 / 15,00- 16,30
Parallel sessions
Room C1
Air, Water, Earth, Fire: elements and ecosystem
Team leader: Marcin Piekalkiewicz
Aldo Lastella (Corato, Italy)
Future/Environment
Luigi Procacci (Corato, Italy)
t-Ricycle
Parth Vaidya (India)
Sustainable low carbon neighbourhood development
Room L4
Psychology and anthropology of the global world
Team Leader: Antonella Rizzo
Maria Nevzorova (Russian Federation)
What is your citizenship, my friend?
Fabio Corigliano (Trieste, Italy)
The discomfort for freedom
Domenico Paganelli (Corato, Italy)
In my eyes there is only future
Edona Rhexa (Albania)
All together
Room I4
Globale / Internet
Team Leader: Hari Bertoja
Elena Rizova (FYROM)
Being a citizen in the global city
Ekaterina Kuznetsova (Russian Federation)
Global dialogue: why should we care?
Siamak Rahimi Motem (Iran / Finland)
Using technology for a brighter social life
Domenico Caterina (Corato, Italy)
"And they lived happily and connected"
Auditorium
Globality and identity
Team Leader:  Stefano Felician
Zhara Qureshi (Pakistan)
Honour killing in Pakistan
Dafina Beqiri (Kosovo)
Homogenized society or diversity
Natalia Ustinova (Russian Federation)
The problem of modern Russian culture identity
Nunzia Masciavé (Corato, Italy)
Aspects of sociocultural integration among people of different nationalities and cultures
Mattia di Tommaso (Roma, Italy)
Italian citizenship facing the migratory processes
17,00- 18, 30
Plenary session – Auditorium
introduction of the parallel sessions' outcomes and debate
Sunday, October 6 / 9,30- 12,30
IV Sessione: Global/city in the arts
Analia Adorni (Argentina / Italy)
The globality of contemporary art
Luca Fedele (Aversa, Italy)
The new space of poetry in the cities of the global era
Aleksandra Baca (Poland)
Walls of art
Emmanuel Manasseh Osei (Ghana)
Global city: citizenship, knowledge and arts
Anna Ilcheva (Bulgaria / Italy) and Yana Drumeva (Bulgaria / Italy)
The contemporary city, a stage for human culture and new social tendencies
Dario Talarico (Roma, Italy)
Artistic craftmanship
17,00
House of Music – Auditorium
Networking
Friendship: The gift of cultures
20, Farewell dinner
Participants to the debate:
Delegates from the Youth National Forum (Italy), delegates from the town administration of Corato (Italy), delegates from the International Human Rights Observer (Pakistan), delegates from the Peace World Foundation of Africa (Nigeria), delegates from the Youth Synergy and Development (Camerun), Piero Guglielmino (University of Primorska, Slovenia), Gyanendra Basnet  e Ramesh Bahadur Upreti (Nepal), Ana Gabunia (Georgia), Biljana Stupar (Bosnia).
Forum Mondiale dei Giovani Diritto di Dialogo / World Youth Forum Right to Dialogue will provide simultaneous translation from / to English.
 Info: Piervittorio Vitori soulonawire@libero.it; valeragabriella@gmail.com  +39.040638787
 Press Office: Giuliana Tonut +39.328.0181622
Recommended Posts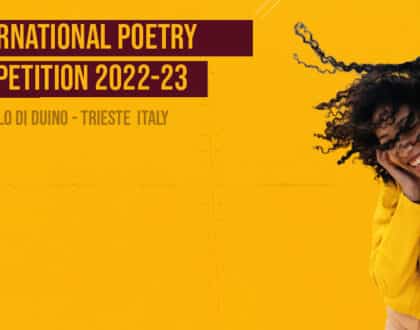 October 12, 2022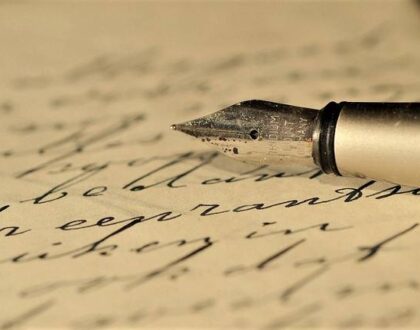 May 28, 2022