---
Giurati al lavoro: Ana Cecilia Prenz (a sinistra), Antonio Della Rocca (di spalle accanto a Gabriella Valera Gruber) Ivan Bujukliev, Lucia Marcheselli, Marina Bartolucci Sedmak (foto in basso)
La giuria del concorso composta da/ The jury of the Competition composed by
Prof. Cristina Benussi (critica letteraria), Prof. Ivan Bujukliev (critico letterario), Dr. Marji Cuk (Poeta e giornalista), Dr. Antonio Della Rocca (scrittore), Dr. Chiara De Luca poetessa, editrice) Prof. Pietro U. Dini (baltista), Dr. Julius Franzot (scrittore), Prof. Franco Gatti (critico letterario), Prof. Elie Kallas (critico letterrario), Prof. Tomaso Kemeny (Poeta), Prof. Lucia Marcheselli Loukas ( critico letterario),Prof. Bruno Mazzoni (critico letterario), Prof. Marina Bartolucci Sedmack (critico letterario), Dr. Isabella Panfido (poetessa e giornalista), Prof. Ana Cecilia Prenz (Critica letteraria), Prof. Fabio Russo (critico letterario), Dr. Ingrid Stratti (poetessa, ricercatrice) Dr. Erika Mattea Vida (poetessa)
ha premiato e selezionato per la pubblicazione le seguenti poesie/ has prized and selected for the publication
I Premio/ First Prize
Patrice Major Asse Eloundou (Cameroun) , La métaphore du vestige collectif.
II Premio /Second Prize
Dario Tampede (Torino Italia), Tornando a casa.
III Premio Ex aequo/ Third Prize ex aequo
Palden rGyal (Tibet, Rangzen
Salvatore Vaccaro, (Lucca Sicula, Agrigento Italia), Senza titolo
Medaglia della presidenza della Repubblica Italiana/ Medaille of the President of the Italian Republic
Omer Masood Quereshi (Pakistan) Ibn-e Kabeel (Caino e Abele).
Targa del Centro UNESCO di Trieste/Plate of the Centre UNESCO of Trieste
Manuel Maria Almereyda Perrone (Svizzera), Ho camminato nel giardino dei vecchi
Targa ALUT/ Plate of ALUT
Giovanni Fantasia (Sassuolo, Modena Italia), Officine di Città.
Segnalati per la pubblicazione/ Selected for the publication (published for free in the book of the winners)
Alessandrini Roberto (Roma Italia), Diverso
Andrikopoulou Niki (Grecia), ?????? ??? ?????? ( Ttempo di eroina);
Armando Daniele (Cariglio, Cuneo Italia), Una rugiada d'infinito.
Bottaro Francesco Stefano, (Pisa, Italia), Fase discendente
Barrera Didier (Colombia), Certezas (Certezze)
Dabar?i? Vedrana (Bosnia-Herzegovina), Duša je ponekad bajka- Uspavanka (Talvolta l'anima è una fiaba- Ninnananna.
Garalova Maria (Bulgaria), ???????? ?? ???????? (Cavalli Bianchi)
Giovinazzo Deborah (Spagna) En el labirinto
Ili? Valdimir (Serbia) , 84
J'ardan Nouzad (Siria, nazionalità curda), ????? ???????..!!? (Il pianto di Allam).
Landini Loriana (Torino Italia), Luce e ombre
Ozga Paulina (Polonia), F10
Schubert Franziska (Germania), Liebensunruhe (Inquietudine d'amore)
Siardi Massimo (Viaso di Socchieve, Udine Italia) La Carnia
Ti?i? Iva (Croazia), Jutros sa susrela sebe (Stamani mi sono incontrata)
Uchenna Ekweremadu Franklin (Nigeria), Insomnia
Wang? Xiaorong ? (Cina), ????):?????? (La spiaggia delle orme)
Zyumbileva Petya (Bulgaria), ?????-???? ?????????? (Fotografia in bianco e nero)
Targa « Sergio Penco » (in memoria del poeta triestino giurato del concorso e amico dei giovani poeti)
Nardelli Nantas (Grosseto Italia), Mi chiamavo
Poesie del Cuore/ Particular Mention
(pubblicati gratuitamente nel libro dei vincitori/ published for free in the book of the winners)
Atandi Anyona (Kenya), Darker Lighter (Più scuro, più chiaro)
Ballantyne Joanne (United Kingdom), The Desert (Il deserto)
Campanale Giovanni (Ruvo di Puglia Bari), Ci sono cose
Copparoni Lucia (Ancona), Una luce abbagliante
Catalano Giovanni (Ponticello Oneto Palermo Italia), Gaza
Frangiamone Matteo (Bologna), Ricordi
Klung Esther (Germania), Eisprinzessin (Principessa di Ghiaccio)
Li ? Xiaowei ?(Cina), ???? (Il canto del bevitore in inverno)
Motem Sina Rahimi (Iran), La caduta dei nomi
Nhaueleque Laura Antonio (Mozambico), Catene
Passaretti Benedetto ( Decomomannu Cagliari Italia ), Pensiero di fine d'anno
Petri? Eva (Slovenia), Matter- the language of shadows (Materia- Il linguaggio delle ombre)
Ribeiro Sebastião (Brasile) Mundos Mondi
Scalfari Vincenzo Antonio (Modena Italia), Sulla libertà
Teti Fabio (Francavilla al mare, Chieti Italia), [studio per un'allegoria]
Tonetti Alan (Lodi Italia), Tra due dita
Vekshina Anastasia (Russia), ?????? (Elezioni)
Vita Jennifer (Massa Italia), Avresti dovuto vedermi (un giovedì)
Zotica Mihaela (Romania) To?i …la cap?t de cale ferat? (Tutti al capolinea)
Segnalazioni per la Categoria "Giovanissimi" (fino a 16 anni di età)/ Mentioned very young poets (until 16 years) Non pubblicate/ not to be published
9 anni/ 9 years
Leticia Hainc (Croazia), Svijetlost
11 anni/ 11 years
Yuan Yi Tan (Malesia), My Happily Ever After (Il mio essere felice per sempre)
12 anni/ 12 years
Marco Zacco (Correzzana Milano Italia), Oblio
13 anni/ 13 years
Omar Polo (Aviano Pordenone), D'incanto
14 anni/ 14 years
Ravomanana Jossie Vonifanja (Madagascar), Mais on l'ignore (Ma lo si ignora)
15 anni/ 15 years
Balogh László (Ungheria), Árnyék (Ombra)
Bouchbika Saffia (Marocco), La luce del buio
Butkovi? Helena (Croazia), La via
Campos Mancilla Diana Elisabeth (Spagna), Esta vida (Questa vita)
Frigerio Sofia (Cantù, Como), Giochi di Luce
Stein Katharina (Germania), Momente (Momenti)
Vecellio Segate Riccardo (Cavalcaselle di Casteknuovo del Garda, Verona Italia), Occhi chiusi
16 anni/ 16 years
Bertoja Hari (Trieste), Alba
Coco Maria Chiara (Gorizia), I colori dell'anima
Progetti collettivi/Collective Projects
(Un premio di 500€ da dvolvere a un progetto umanitario/A prize of € 500 to be given for an humanitarian scope)
I Premio ex aequo/ First Prize ex aequo
Widukind-Gymnasium Enger, (Germania), Docente responsabile/Responsible Teacher Michael Hellwig
Ginnasio Gian Rinaldo Carli (Slovenia), Docente Responsabile/Responsible Teacher Alenka Pišot
Istituto Comprensivo Parziale "Beato Contardo Ferrini" (Olgiate Olona Varese), Docente responsabile/Resposnible Teacher Prof. Carla Anelli
Segnalazioni /Mention
Kuala Terengganu Science School (Malesia) Docente Responsabile Aimin Fadhlee
School no.16, Constantia City Romania, Docente responsabile Daniela Malson
Royal College Colombo (Ceylon) Responsabile Dunyka Aryarathna
Commissione Nazionale per l'Unesco (Islamabad Pakistan) Responsabile Sohail Qasim
Ecole primaire Mohamed Jmal el Alia Sfax Tunisie Docente responsabile Mounir Marrekchi
Liceo Fakher Eddine (Libano), Responsabile Daad Kassem
Bethania High School (Repubblica di Palau, Pacifico Occidentale
Scuola Aldo Moro e Scuola Dante Alighieri (Lissone, Monza e Brianza), Responsabili del progetto presso la Biblioteca Civica di Lissone Angela Vitti e Giovanna Gelmi
Liceo Ksokonai Debrecen Ungheria Docente responsabile Antonio Bellofatto
Shahid Mahdavi Education Complex Teheran Iran
Recommended Posts
February 1, 2020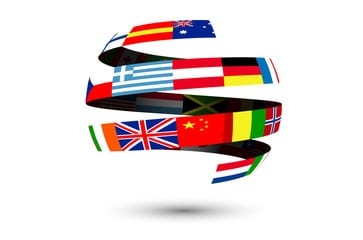 January 20, 2019
January 21, 2018