---
Forum Mondiale dei Giovani "Diritto di Dialogo" 2011: Call for Papers
World Youth Forum Right to Dialogue IV Edition ( le call en Français)
Trieste, 2011 September 23-25
"Justice":  How?
Thoughts and experiences
"Justice" is perceived as a simple and inescapable social-ethical imperative. However the way of its realization is  disputed and contrasted.
You may deal with the topic according to your experience and from your own point of view.
Following frames are suggested, however, for the discussion:
I.      To be Righteous: Justice and Memory / Justice and Knowledge
"Justice" is a "relation" between human beings (individuals, generations, people coming from different cultures, but also between human beings and their environment (nature, animals). It is a way of thinking and acting by processing the knowledges of the past and the present in order to understand the conditions in which people live.
II.      Right to "Justice": Rights and Law
The right to enjoy "justice"  is one of the fundamental individual right. On the other hand the principle of "Justice" has social contents. This antinomy needs a reflection on the role of the Law.
III.      Justice and Solidarity
Solidarity often confines itself to redress some intolerably oppressive conditions. But between  Solidarity and Justice there is a strict one-for-one relationships: it cannot be reduced to a contingent and occasional act
IV.      Representations of Justice
The many representation of "Justice" in the Myth, Literature and Art reveals some aspects of the "drama" od the Justice along the human History.
V.      Experiences
Deadlines
Expressions of interest for the participation and proposals of topics: before May 31  2011
Abstracts: befor August 15 2011
Papers: before September 15
Language of the Forum: Italian and English with simultaneous translation service
Recommended Posts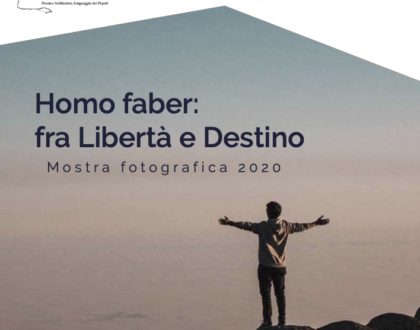 April 25, 2020

April 4, 2020