---
XIV edition: The winners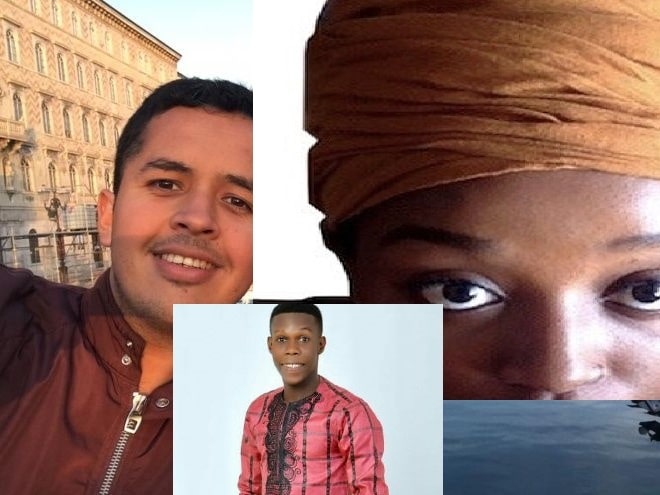 Photo: Alan, Chinua e Sarah, Winners ex aequo of the I Prize
After a demanding selection job, the jury of the competition published the ranking of the winners of the 14th edition and the list of selected for publication (free) in a bilingual book with the recording of poems in the original languages, the very young and theatrical pieces.
Congratulations to all: we are waiting for the award ceremony on March 18 in Duino (near Trieste). All details will be announced soon.
Vincitori/ Winners
 SEZIONE I: Poesia inedita /Section I: Unpublished Poem
 Giuria /Jury
Dr. Marji Čuk, Dr. Guido Cupani, Prof. Stefan Damian, Dr. Arben Dedja, Dr. Antonio Della Rocca, Prof. Pietro U. Dini, Prof. Silvia Favaretto, Prof. Franco Gatti, Dr. Irini Karavalaki, Dr. Giancarlo Micheli, Dr. Isabella Panfido, Prof. Sandro Pecchiari, Prof. Betina Prenz, Dr. Lili Radoeva Destradi, Prof. Enzo Santese, Prof. Michele Sità, Dott. Silvia Storti, Dr. Antonio Staude, Dr. Iza Strzelecka, Prof. Anna Zoppellari.
I Premio (€ 500 -a part to be devoted for humanitarian scope- and publication)
Ex aequo
Chinua Ezenwa-Ohaeto (Nigeria), My Home: May a Down bring a new Smile upon it /La mia casa: possa un'alba portarle un nuovo sorriso
Sarah Lubala (South Africa), "What to Say to the Immigration Officer When He Asks You Where You Are From"/ Che cosa dire al funzionario dell'Ufficio immigrazione quando domanda "da dove vieni".
Alan Bojórquez Mendoza (Messico), Cita con La Muerte/Appuntamento con la morte
II Premio (€ 500 –a part to be devoted for humanitarian scope- and publication)
Daniel Alberto Pérez Segura (Méssico), Despedidas/Congedi
 III Premio (€ 500 -a part to be devoted for humanitarian scope- and publication)
–        Ines Kosturin (Croazia), Dječje slabosti/ Debolezze infantili
 Segnalazione speciale (Special Prize of the Jury and Publication)
Yuliia Kozhukhovska (Ukraina), Caravel
         Targa Centro UNESCO di Trieste and publication
Johnatan Otamere (Nigeria), Ashes/Ceneri
,
Targa Alut and publication
Emanuele Esempio (Napoli), Austera
Targa in memoria del poeta "Sergio Penco" ad un giovanissimo (pubblicazione)/ "Sergio Penco" Plate to a very young "poet" (publication)
Alessandro Gobbato (Ferrara, !4 anni), Parole di casa
Poesie selezionate per la pubblicazione /Selected Poems for publication
(Pubblicazione Italiano/Inglese & DVD delle poesie registrate nelle lingue originali /Publication Italian-English and DVD with the poems recorded in the Mother Tongues of the poets)
Anfuroh Prosper (Nigeria), Europa by Road
Basara Emina (Bosnia-Herzegovina), Ruke /Mani
Benza Barbara Panna (Ungheria), Hűtőmágnes/ Magnete da frigorifero
Campanari Daniele (Terni), La forma sul letto è il tuo corpo
Dejanović Marija (Croazia), Rodna Zemlja/ Paese natale
Dragomir Georgiana Mihaela (Romania), Acasa /A casa
Elena Bellini (Grosseto), Altrove
Gas Serra Anna (Spagna), L'arquer /L'arciere
Georgescu Irina-Roxana (Romania), Şantier Sau despre feluri de a vieţui în oraşul de ciment/ Cantiere I. O sui modi di vivere nella città di cemento
Jiang Aili (Cina), 《心之冢》/ The heart's tomb
Lazarčík Kristian (Slovenia), Odtiene teba/ Sfumature di te
Madarini Simone Francesco (Paola Cosenza), I nonni sono un luogo
Molina Lucia Bonilla (Spagna), Homeless
Ouisse Hermanie Ouisse (Francia), Casa Dèpart
Rimolo Eleonora (Nocera Inferiore, Salerno), Ricerca
Stanulović Andrija (Serbia), Sagorevanje/ Combustione
Yamndzi Ndzana Charlene (Camerun), Mi casa es tu casa/ La mia casa è la tua casa
Zuccolo Martina (Adria, Rovigo), Ići kući (Andiamo a casa)
"Poesie del cuore" / "Poems of the hearth"
Burbaitė Rūta (Lituania), Mano Miestas-Monopolis/ La mia città un monopoli
Caratti Andrea (Treviso)/ Domenica ore 11
Dedin Enrico (San Donà di Piave, Venezia), Naufragio virtuale II
Galafa Beaton (Malawi), Third World/ Terzo Mondo
Guazzo Vincenzo (Bassano del Grappa, Vicenza), SENZA TITOLO (Mi pareva)
Haidara Asma (Somali/USA),To fathers Poetry, Frankincense and Myrrh
Hülstrung Johannes (Germania), Der Duft/ Il profumo
Issaoui Ilhem (Tunisia), Here I belong/ Io appartengo a qua
Kasahara Nanako (Giappone), SENZA TITOLO (お喋りが得意なわたしに / la tua stanza
Lik Lara (Ungheria), Itt, én, most/ Qui io ora
Mengolini Luisa Maria (Faenza, Ravenna), Unheimliche
Michopoulou Anastasia (Atene Gracia), Nóstimon Hêmar- Il giorno del ritorno
Miraka Matilda (Albania), Kopështi i shpirtit/ L'asilo dell'anima
Pipics János (Ungheria), Rekviem egy házért/Requiem per una casa
Tripepi Matteo Melzo Milano Anni Ottanta
Tudor Victorița (Romania), Twin Peaks și mitologiile copilului de azi/ Twin Peaks e le mitologie del bambino di oggi
Ulian Susanna (Prà Genova), Profumo di sale
Vogel Alena (Germania), Heimat 2.0/Patria 2.0
Voudouri Soultana (Grecia), Lotous-eaters/ Lotofagi
Vu Trang Hong (Vietnam) Tes Yeux/ I tuoi occhi
Zeledón Amador Rafael Antonio (Nicaragua), Abril es un mes complicado /Aprile è un mese complicato
SEZIONE II: TEATRO/ Section II: Theatre
Giuria/ Jury
Prof. Paolo Quazzolo, Dr. Isabel Russinova, Prof. Gianfranco Sodomoco, Prof. Fabrizio Stefanini, Dr. Giuliano Zannier, Dr. Giuliana Zannier
I premio (Coppa, lettura scenica e pubblicazione/ Scenic reading and publication)
Ex aequo:
Michael Crisantemi (Terni)), Io amavo quella casa
Francesca Venturelli (Glussago Brescia), La piccola stanza a Kojo
II premio (coppa e lettura scenica e pubbloicazion / Scenic reading and publication)
Matteo Taccola (Livorno Italia), Che il fango ci sia lieve
III premio ex aequo (coppa e lettura scenica e pubblicazione/ Scenic reading and publication)
Michele Marro (Vernante, Cuneo Italia), L'anonimo
Dario Pezzotti (Cimbergo, Brescia Italia) La partita che finiva sempre in parità
GIOVANISSIMI (Under 16) (Menzione speciale / Special Mention)
La graduatoria dei giovanissimi verrà confermata solo dopo che Genitori o adulti responsabili avranno confermato con lettera che la poesia è esclusiva opera del giovane autore
The list of under 16 will be confirmed only after receiving a new letter of parents or responsible person testifying that the young is the only author of the poem!!!
7 anni
Ines Obradović (Croazia), La Terra la nostra casa
11 anni
Matilde Lucchese (Torino, Italia), Sfizi orgogliosi
Ivan Obradović (Croazia), La casa di Lumaca
Diego Rozzi (Italia), La mia casa è il mio papà
William di Sivo (Italia), La mia casa
12 anni
Francesca Bazzoni (Correzzana, Monza e Brianza Italia), La mia casa
Giacomo Campanardi (Italia), La mia terra senza tempo
Emma Furlan (Muggia, Trieste), Casa
Giulia Valagussa (Lesmo, Monza e Brianza), La mia casa: gli affetti
Matilde Manni (Camparada, Monza e Brianza, Italia), La mia casa
13 anni
Christian Bert (Faedo, Trento, Italia), Casa
Freideriki Lampri (Grecia), The journey of flight
Giulia Angela Zanella (Trento, Italia), Casa memoria dell'anima
14 anni
Alessandro Ludovisi (Trieste), Il rimbombo nella casa
Rebecca Panzeri (Lemo Monza della Brianza Italia), Il mio posto magico
15 anni
Emilia Biamonte (Tiriolo, Catanzaro), Respiro d'amore
Andrea Grasselli (Rivarolo Mantovano, Mantova), La mia città in viaggio
SEZIONE III:  Progetti scuola /Section III School Projects 
I Premio  /First prize (€500 da dividere /to be shared)
Ex Aequo
"The Poetry Art Book: Messages for Srian Hell", Liceo Scientifico A Roiti, Classe 3R, 1M, 1U, 2T (Italia) Docente Elena Leone
"Il villaggio della Poesia" Scuola secondaria di I grado "Giacomo Bresadola"- I.C. Trento 5, Classe III C (Italia), Docente Vittorio Caratozzolo
II Premio (€ 250)
"Esercizi di Poesia" e "L'officina delle parole", Istituto comprensivo Statale di Lesmo Scuola Secondaria di I Grado Don Milani (Italia), Classi II D e II E Docente Marco Citterio
III Premio ex aequo /Third prize ex aequo (250 € da dividere / to be shared)
"Casa, metafora del nostro io", Scuola Secondaria di I grado F. Rismondo Classe 3B Italia Docente Monica Ressel
" Casa Home" Istituto Comprensivo Giovanni Lucio, Scuola secondaria di I grado Nazario Sauro Classe 2 A (Italia) Docente Catia Trombetti
Segnalazione speciale /Special mention
Saint Michel's College of Laguna (Filippine), (De)Mystifying the Earth, Teacher Ness Cuevas
Menzioni d'onore/ Honorable mention
3rd High School of Alexandroupolis (Greece), Teacher Syrmo Kapoutsi
3rd Junior High School of Alexandroupolis (Greece), Teacher Kitsati Maria
4th General Lyceum of Tripolis (Greece), Teacher Vassilios Souvatzoglou
Gimnazija Ptuj (Slovenia), Teacher Vida Vidovič
High School Josif Josifovski (Macedonia), Teacher Zhaklina Atanasova.
Istituo Comprensivo Don Rinaldo Beretta,Scuola primaria "Ada Negr" (Italia), docente Patrizia Scazzi
Istituto comprensivo C.Casteller di Paese, Scuola Primaria G. Pascoli Plesso di Castagnole (Italia), Docente Silvia Gallina
Istituto di Istruzione Superiore onnicomprensivo di Amandola, Plesso di Montefortino (Italia), Docente Ornella Virgili
Istituto Comprensivo Palazzeschi (Italia), docente Maria Glioti
Kelantan Matriculation College (Malesia), Teacher Hidayah binti Harun & RosFareeza binti Rosly
Kykkos Lyceum Paphos (Cipro), Teacher Georgia Charalambous
Moraitis School (Greece), Teacher Eleni Kosma & Iolaos-Ioannis Maniatis
Nikola Karev (Macedonia), Teacher Gordana Jeftimova
Perifereiako Gymnasio kai Lykeio Lefkaron (Cipro), Teacher Sotiria Papamargariti
Shahid Mahdavi School (Kerman, Iran)
Ciril in Metod Katinara I classe, (Italia), docente Sanja Sirec
Scuola Italiana di Madrid (Spagna), Teacher Rossana Varriale
The Heritage Private School (Cipro), Teacher Polina Papoui
Tone Junis High School (Giappone), Teacher Kazhiro Oguma
Recommended Posts
November 29, 2023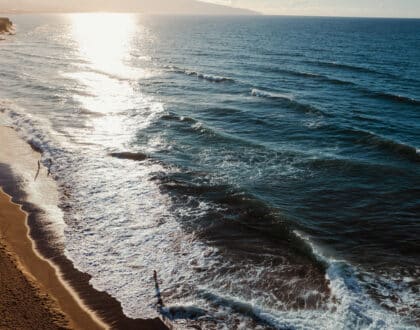 September 19, 2023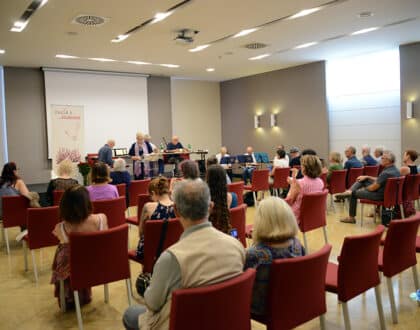 September 2, 2023