---
International competition of poetry and theater Duino Castle – XIII Edition
Concorso Internazionale di poesia e teatro Castello di Duino – XIII Edizione
Giuria della XIII edizione del Concorso Internazionale di Poesia e Teatro Castello di Duino / Jury of the International Poetry and Theatre Competition Castello di Duino: Dr. Marji Čuk, Dr. Guido Cupani, Prof. Stefan Damian, Dr. Arben Dedja, Dr. Antonio Della Rocca, Prof. Pietro U. Dini, Prof. Silvia Favaretto, Dr. Julius Franzot, Prof. Franco Gatti, Dr. Irini Karavalaki, Dr. Giancarlo Micheli, Dr. Isabella Panfido, Prof. Sandro Pecchiari, Prof. Ana Cecilia Prenz, Dr. Lili Radoeva Destradi, Prof. Enzo Santese, Dott. Silvia Storti, Dr. Antonio Staude, Dr. Iza Strzelecka, Prof. Anna Zoppellari
Vincitori/ Winners
SEZIONE I: Poesia inedita /Section I: Unpublished Poem
Premio speciale della Giuria e pubblicazione (Special Prize of the Jury and Publication)
– Kewei Wang (Cina), 和年轮走在一起 /Cammino con i cerchi degli alberi
Primo Premio (€ 500 – a part to be devoted for humanitarian scope – and publication)
Modi Rotenberg (Israele), םוכיס םייניב /Bilancio intermedio
Secondo Premio ex aequo (each € 500 – a part to be devoted for humanitarian scope – and publication)
– Monika Herceg (Croazia), Nimalo trojanski konj /Nessun cavallo di Troia
– Pierre Benazech (Francia), Parce que /Poiché
Terzo Premio (€ 500 -a part to be devoted for humanitarian scope- and publication)
-Lucia Bonilla Molina (Spagna) Biografía /Biografia
Targa Centro UNESCO di Trieste and publication
– Cristina Gálvez Martos (Uruguay), Foto de Familia/ Foto di famiglia
Targa Alut and publication
– Michela Lagalla Signorile (Venezuela), Los poetas/I poeti
Targa in memoria del poeta "Sergio Penco" e pubblicazione
Broccolo Giulia (Italia), Non andare via
Grasselli Andrea (Italia), Lettera dall'aldilà
Lisa Franciotti (Italia), La ragazza senza emozioni
Zora Giorgia (Grecia), Η αλυσίδα του χρόνου /Il fiore del labirinto"
Poesie selezionate (Pubblicazione) /Poems Selected for publication (Italian and English & DVD recorded in the Mother Tongues of the poets)
Akpan Boniface Ihosua (Nigeria), Solitudine /Loneliness
Apichella Maria (Regno Unito), Aunt Betty / Zia Betty
Basara Emina (Bosnia –Herzegovina), Aleksa
Berlinskii Karina (Moldavia), I miei figli non dovranno
Borja Enriquez Adriana (Ecuador),Volverse a plantar / Tornare a piantare
Briganti Elena (Italia), Vecchia Generazione
Caneve Elisa (Italia) Alzheimer
Carruego Tiengo Gerardo Gabriel (Argentina), Los maté con el abrelatas /L'ho ammazzato con un apriscatola)
Chinua Eznewa Ohaeto (Nigeria), The here childhood remembrances /Ricordi d'infanzia di qua
Coste Pierre (Francia), La lune /La luna
De Rosa Chiara (Italia), Si desinava a pane e meraviglia
Dévich Antonio (Croazia), U očima svemir/Negli occhi l'universo
Dweevidi Desh Deepak (India), A chikd again /Di nuovo un bambino
Ebeye Sidi Enne (Mauritania), L'harmonie histortique /L'armonia storica
Fusco Francesco (Italia), Strategia della pensione
Gelbard Alfie (Israele), An Israeli Compass /ןפצמ ילארשי
Kępczyk Ewelina (Polonia), patrzę przez okno/ guardo dalla finestra
Leiner Jakob (Germania) Drei Mal Amen /Triplice Amen
Mendoza Alan Bojórquez (Messico), El llanto del indigente /Il pianto del povero
Miraka Matilda (Albania), Shpirti pa flokë /Anima senza capelli
Mosconi Agnese (Italia), 13 aprile 2016
Nannini Sofia (Italia), Ciò che rimane
Ngono Ndzana Eiette Blanche (Camerun) Lettre intemporelle /Lettera atemporale
Oi Misato (Giappone), Legacy /Lascito
Pérez Torres Sergio Alberto (Messico), Raices de palabras al viento /Radici di parole al vento
Pipics János István (Ungheria),  Tekintsünk be lámpájának tükörablakán /Guardiamo nel vetro a specchio del suo fanale
Ribeiro (filho) Sebastião (Brasile), A a B
Sbordoni Alessandro (Italia), Siamo i fiori di mezzo
Suvajac Emilija, (Serbia), Poslednji put/ Un'ultima volta
Trang Vu Hong (Vietnam), My two moms / Le mie due mamme
Ubong Joseph Udoh (Nigeria), The hearth stops /E si ferma il cuore
Valdés Valencia Carlo Eduardo (Colombia), El Anhelo /il desiderio
Verardi Luca (Italia), E io?
Veznavaer Mark (Italia), Confini
Vicaite Inga (Lituania), Paguodos laiškas mamai /Lettera di consolazione per una madre
Vitová Denisa (Repubblica ceca), Family history/Storia familiare
Yasen Vassiliev (Bulgaria), БЕЗ ПОЛ / Genderless
SEZIONE II: TEATRO/ Section II: Theatre
Giuria:  Prof.Paolo Quazzolo, Prof. Gianfranco Sodomaco, Prof. Fabrizio Stefanini, Isabel Russinova.
Primo premio (Coppa e lettura scenica)
– Francesca Venturelli (Italia), La domanda.
Secondo premio (coppa e lettura scenica)
– Monika Dorożyńska (Polonia), Generazioni
Terzo premio ex aequo (coppa e lettura scenica)
– Giulia Damilano (South Africa), Io e..gli altri (Monologo)
– Ludovica di Martino (Italia), Scopri cosa ami
Segnalazioni (coppe)
– Matteo Taccola (Italia), L'odore acre del cavolo
– Mirna Ukraicik Jovanovski (Croazia) La telefonata con la madre Croazia
GIOVANISSIMI (Under 16) (Menzione speciale / Special Mention)
La graduatoria dei giovanissimi verrà confermata solo dopo che Genitori o adulti responsabili avranno confermato con lettera che la poesia è esclusiva opera del giovane autore
The list of very young "poets" will be confirmed only after receiving a letter of parents or responsible person testifying that the young is the only author of the poem!!!
6 anni
Obradović Ines (Croazia) – Guancia
7 anni
Stojadinović Anastazija (Serbia), Sišanie Lava /
10 anni
Obradović Ivan (Croazia), I piccioni
11 anni
Federici Vittoria (Italia), Quadri fatti a mano
12 anni
Bert Christian (Italia), Viaggiare nel tempo
De Conti Emma (Italia), Pensando a te
13 anni
Cattaneo Serena (Italia), Ieri oggi domani
Desponia Maria (Grecia), Διασχἰζοντας στο χρὀνο/ Camminando attraverso le età
Jaganjac Nedžma (Bosnia-Herzegovina), Željela bih..,/Vorrei
Mandelli Elisa (Italia), Il tempo passa cambia le cose.
Todisco Filippo (Italia), Un occhio per una vita
14 anni
Anđelić Igor (Montenegro), Arriva Rosario
Staurianna Georgakila (Grecia), What time tore apart /Quale tempo ci separò
15 anni
Alvaro Barahona Dennys Roberto (Ecuador), Despierto y no estás
Pipitone Maria (Italia), Generazioni
Santato Luce (Italia), Dedicata a te
Srinivas Siddhant (India) , The last day /L'ultimo giorno
Giovanissimi teatro:
13 anni
Christian Bert (Italia), Il riccio
Giulia Cannevale (Italia) Knut
Gurpreet Singh, Naz. India – Oussan Zhouri , naz. Marocco (Italia), La vita del maiale
SEZIONE III: Progetti scuola /Section III School Projects (Selezionati dagli organizzatori Prof. Gabriella Valera e Ottavio Gruber/selected by the organizers Prof. Gabriella Valera and Ottavio Gruber)
Primo Premio /First prize (€500)
– Scuola ISIT Bassi Burgatti (Cento, Ferrara), "Project RomeoUntold. Lyrics App.
Generation evolution project Romeo3.0", Classe 5H, 4H, 1F Docente Responsabile Elena Leone
Premio ex aequo /Second prize ex aequo (€ 300 da dividere /to be shared)
– Scuola primaria Renato Serra (Villanova di Prata , Pordenone) "Progetto: Io, generazione, Classe V elementare Docenti responsabili Maria Carmela Romeo e Beppina Mutton.
– Scuola Secondaria di I grado "Giacomo Bresadola" (Istituto comprensivo Trento 5): Progetto "Poesia in gioco"; classe 2 C, Docente responsabile Vittorio Caratozzolo.
Premio ex aequo /Third prize ex aequo (300€ da dividere (to be shared)
– Istituto comprensivo di Tricesimo, Scuola Secondaria di I grado (Tricesimo, Udine). Progetto "Gener…a…zioni", classe III B, docente responsabile Attilia Brusini.
– Scuola secondaria di I grado  I.C. Aldo Palazzeschi (Torino), Progetto "Generazioni" classi IIIA, II F, III G, III M, Docenti responsabili Maria Glioti e Nunzia Lionetti
– I.C. Divisione Julia (Trieste), Progetto "Generazioni", Classe II D, Docente responsabile Paola Gessi.
Segnalazioni speciali /Special mention
Scuola Media inferiore Simon Gregorčič (San Dorligo della Valle, Trieste; Classe IIA, docenti responsabili Sanja Sirec e Davide Rubin
Scuola elementare Pable Rovinski (Podgorica, Montenegro), "Miniprogetto poetico: Paese dei sorrisi e Colori redivivi", Classe VIII, Docente responsabile Angela Baturan
Istituto Comprensivo "Cassiodoro-Don Bosco" (Pellaro, Reggio Calabria), Classe II, IID, II F, III F.
Scuola secondaria I grado G.Marconi (Udine), Classe I C Docente Responsabile Serena Livoni.
ISIS Istituto Majorana-Fascitelli (Isernia), Classe III C scientifico, Docente responsabile Ida Di Ianni.
Istituto Comprensivo Don Rinaldo Beretta, Classe II A Plesso Ada Negri, Docente responsabile Patrizia Scazzi.
Istituto Comprensivo Giulianova, Scuola De Amicis, Classe IV C, Docente responsabile Albertina Minissa.
Szkoła, ZSP Szkola Podstawowa w Brzeźnicy (Polonia), Teacher Lidia Adamus
Saint Michel's College of Laguna (Filippine), Mythopoesia, Teacher Ness Cuevas
Scuola OU Nikola Karev (Macedonia), Project: "From generation to generation", classe 8/1, Teacher Ljuptka Stojmenova
Segnalazioni /Honorable mention
Kyccos Lyceum (Paphos, Cipro), Project "From Generation to Generation: the Future of Cyprus.classe and II, Teacher Katerina Konstantinides
Shahid Mahdavi School (Kerman, Iran), Teacher Zahra Iroo
High School of Nisyros (Greece), Project "The Mirror",  Teacher Theodora Antoniou
Pontificia Universidad Catolica del Ecuador Clase V Nivel de Italiano docente responsabile Letizia Grandi
Third High School of Alexandroupolis "Domna Visvizi" Alexandroupolis (Greece), Project "From Generaton to Generation: Oh you! Teacher Syrmo Kaputsi
Third High School of Alexandroupolis "Domna Visvizi" Alexandroupolis (Greece), Project "From Generaton to Generation: Oh you! Class I grade of Gymnasium (A1- A2), Teacher Kitsati Maria
Geniko Lykeio Krestenon, Senjor High School/Ginnasio (Krestena, Greece), Teacher Vasiliki Petropulou
Elementary school "Slobodan  Bajic – Paja" in Pecinci (Belgrado, Serbia), Project: "Evolution – from amoeba to Krapina man!" teachers Milos Jeftic
Recommended Posts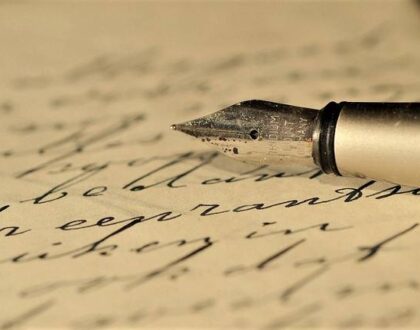 May 28, 2022
March 13, 2022