---
Poetry and Literature Festival: 2014 March 18-23
Literature and Poetry Festival
Awarding of the 10th Edition of the "Castello di Duino" International Poetry and Thatre Prize
Trieste-Duino 18th – 23rd march 2014
TUESDAY 18. 03. 2014
18.00 – Sala Giubileo (Riva III Novembre 9)
INAUGURATION OF THE PHOTOGRAPHY EXHIBITION "I / YOU, Forms of Alterity"
A selection of the photos sent by young poets throughout the world, commented by their own verses. A section of the Exhibition will be devoted to photos taken by hypo-seeing people.
POETRY READING with members of the Association Poetry and Solidarity, with the partecipation of  "Folk Music Band Rosamarina".
WEDNESDAY 19.03.2014
 18.00 – Auditorium di Casa della Musica, (Via dei Capitelli 3)
READING FROM A NOBEL: tales by Alice Munro, conducted by Rita and Gabriella Valera Gruber.
With the partecipation of the orchestra of the students of violin and pianoforte of the Associazione Musicale Piano S.Suzuki, teachers: Cristina Verità violin, Giulia Linussio pianoforte.
THURSDAY 20.03.2014
10.00 – Sala Beehtoven (Via del Coroneo 15)
POETS AT SCHOOL: From war to peace. Free readings and animation by teachers and students of  middle and high schools of the region,  by scolastic groups who partecipated in the Competition coming from various italian regions and many european countries.  Participation of the young writers selected for the prize « Campiello giovani ». Musical performance by the orchestra of the students of the school Lionello Stock, conducted by  Maestro Furio Belli.
COUNTERPOINTING: Readings from Giuseppe Ungaretti and Nelson Mandela.
18.00 – Caffé Libreria San Marco (Via Battisti 18)
NELSON MANDELA: THE MAN AND HIS MESSAGE
Readings  by « La Macchina del Testo », in collaboration with « Circolo dei Lettori ».
FRIDAY 21.03.2014
 9.30 –Department of Humanities University of Trieste, « Sala Atti » (Androna Campo Marzio 10, Trieste))
S-TRANSLATING: WHAT THE LANGUAGE CAN'T AND THE TRANSLATON MUST (IN THE WORKSHOP OF THE TRANSLATOR-'POET')
Organized by Gabriella Valera and Sandro Pecchiari. In collaboration with High School of Languages for Interpreters and Translators (University of Trieste), Department of Humanities, University of Trieste, Faculty of Humanities, University of Koper (Slovenia).
16.30 – Major Hall of the Chamber of Commerce I.A.A. (piazza della Borsa 14)
THE GIFT OF CULTURES: OPENING CEREMONY with the autorities and press ; with the participation of some of the past winners  of the competition ; musical performance by the students of the United World College of Adriatic (Maestro Stefano Sacher).
18.00 – Sala Giubileo (Riva III Novembre 9)
PRESENTATION OF THE PHOTO-EXHIBITION "I/you, forms of alterity"
To follow
DIALOGUING WITH POETRY: International reading.
SATURDAY 22.03.2014
FREE TIME IN TRIESTE E SURROUNDINGS
12.30 – At 12,30- Hall of Trieste City Council
PRESIDENT OF CITY COUNCIL ITZOK FURLANIČ WELLCOMES THE GUESTS
16.30 – Storico Caffé Libreria San Marco (Via Battisti 18)
STAGE READING OF THE WINNER PLAYS IN THE THEATRE SECTION OF THE COMPETITION
Performed by CUT (University Theatre Centre) with con Davide Capaldi, Piermarco Fonda, Gjon Guraziu, Simone Kodermarz, Juliana Lorenzoni, Valentina Milan, Marco Palazzoni e Vanessa Vergalli. Conducted by Aldo Vivoda and Valentina Milan.
.
To follow
Youth & Writing, with Paolo di Paolo and the participation of Alberto Vignati (vinner in the XVIII edition of "Campiello giovani"), Ilaria Catani, Valentina Giuliano, Paola Vivian, Alberto Zanella (finalists)
SUNDAY 23.03.2014
11.00 –  Scuola Superiore di LIngue per Interpreti e Traduttori, Aula Magna (Fabio Filzi 14)
DIALOGUING WITH POETRY. Meeting with the poet Davide Rondoni.
Presentation  by Gabriella Valera Gruber
16.30 – Castello di Duino
AWARDS CEREMONY OF THE COMPETITION
* The photo exhibition "I/you,  forms of the alterity" can be visited from 17 TO 23 MARCH 2014
Upon request GUIDED TOURS.
For all the events is provided  consecutive or in chuchotage interpretation into english or from english.
Recommended Posts
November 29, 2023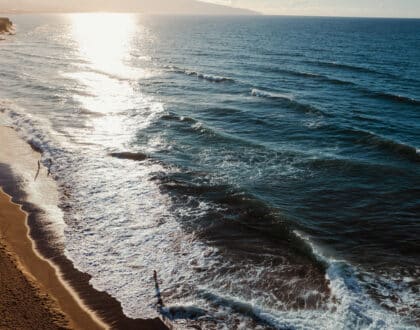 September 19, 2023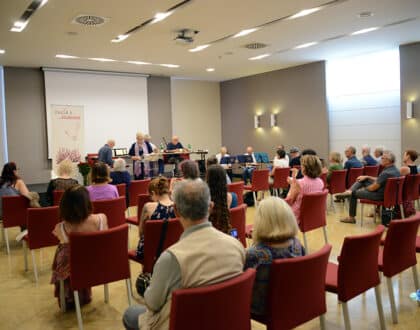 September 2, 2023