---
21 march- 6 april 2013: Literature and Poetry Festival. Aawarding of the Competition
Literature and Poetry Festival
Awarding of the 9th Edition of the "Castello di Duino" International Poetry Prize
Trieste-Duino 21 March- 7th April 2013
 THURSDAY 21st March 2013
 at 10.00 – Conference Room of the State Library of Trieste (largo Papa Giovanni XXXIII 6)
POETS AT SCHOOL. Free readings by the scholastic groups – from various Italian regions and different European and extra-european countries –  which have participated in the "Castello di Duino" contest. With the participation of the Youth Orchestra of the School Lionello Stock (Trieste)
COUNTERPOINTING: readings from Italo Svevo, Umberto Saba and Schrecko Kosovel.
The event is one of the activities of the "INTERNATIONAL DAY OF POETRY AND SOLIDARITY" (5th edition) launched by the "Poetry and Solidarity" Association to celebrate the World Day for Poetry proclaimed by UNESCO, in partnership with European and non-European associations and institutions
FRIDAY 22nd March 2013
 at 9.30 – High School of Languages for Interpreters and Translators (via Filzi 14)
"TRANSLATING: IN THE WORKSHOP OF THE TRANSLATOR POET'"
Workshop with Liljiana Avirovich, Claudia Azzola,  Tozan Alkan, Boris A. Novak.
A meeting about the concret experience of translating, its difficulties and fascination.
at 16.30 – Greater Hall of the Chamber of Commerce I.A.A (piazza della Borsa 14)
OPENING CEREMONY WITH AUTHORITIES AND PRESS.
At 18,30- Sala Giubileo Rive IV Novembre
INAUGURATION OF THE PHOTOGRAPHY EXHIBITION "Future"
A selection of the photos sent by young poets throughout the world, commented by their own verses. A section of the Exhibition will be devoted to photos taken by hypo-seeng people.
Following:  "DIALOGING WITH POETRY": an international reading  by yuong poets  coming from Trieste, Milano, Novara, Roma, Croazia, Bornia, Slovenia.
SATURDAY 23rd March 2013
at 10,00 – Conference Room of High School for Interpreters and Translators University Trieste (Via Fabio Filzi 8) 
THE FIGURES OF THE FUTURE: WISHES, IMAGINATION, PROJECTS: round table between  representatives of:
Youth Counsil of the City of Trieste
Italian National Youth Forum
European Youth Froum
World Youth Forum Rhight to Dialogue
Students University of Trieste
Students f the University of Miland
At 12,30- Hall of Trieste City Council
PRESIDENT OF CITY COUNCIL ITZOK FURLANIČ WELLCOMES THE GUESTS
At 15,30 –Meeting Point Piazza Unità d'Italia
READING/WRITING TRIESTE. Literary tour in the city guided by Patrizia Vascotto, incollaboraton with Gruppo/Skupina 85
at 17.00 – San Marco Historical Cafè (Via Battisti 18) (Location to be confirmed)
THEATRE SECTION OF THE CONTEST: PERFORMING OF THE WINNING TEXTS.
Following:  "DIALOGUING WITH POETRY": a reading by the poets  Tozan Alkan, Boris A. Novak,
Introduced by Cristina Benussi and Gabriella Valera Gruber; musical interludes by Lizi Bogadaswhili.
SUNDAY 24th March 2013
at 16.00 Castello di Duino :
CONTEST AWARD CEREMONY
Recommended Posts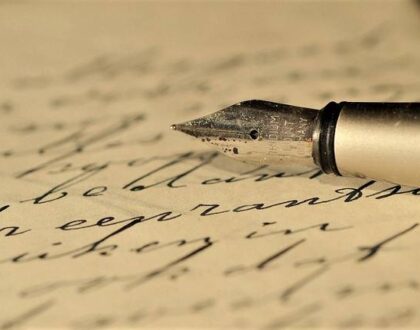 May 28, 2022
March 13, 2022